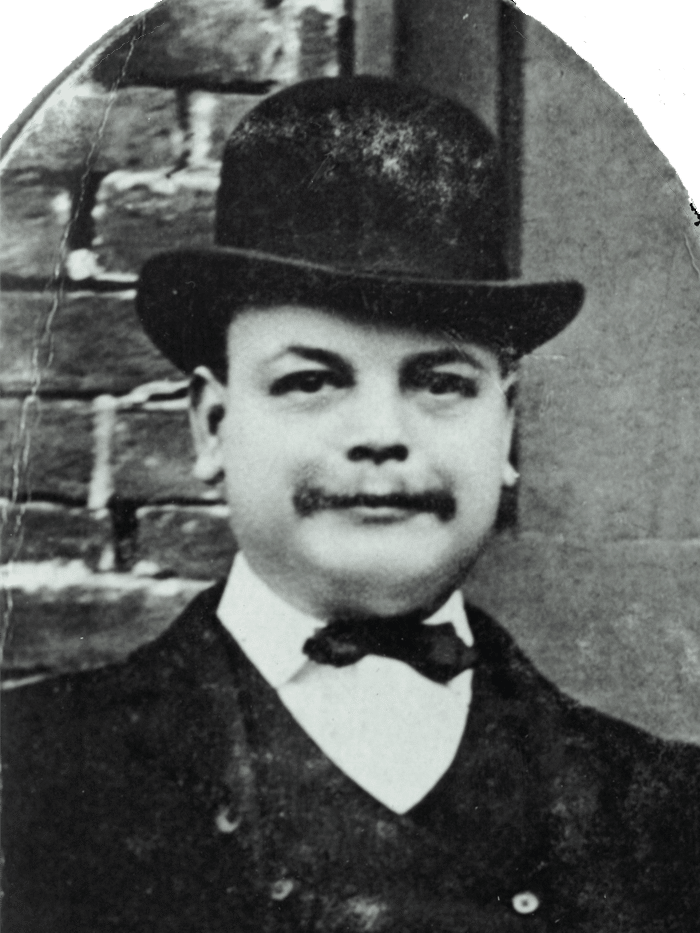 1875
Joseph Price establishes his nail and spike business 'Joseph Price and Sons' from his home on the Hagley Road in Halesowen.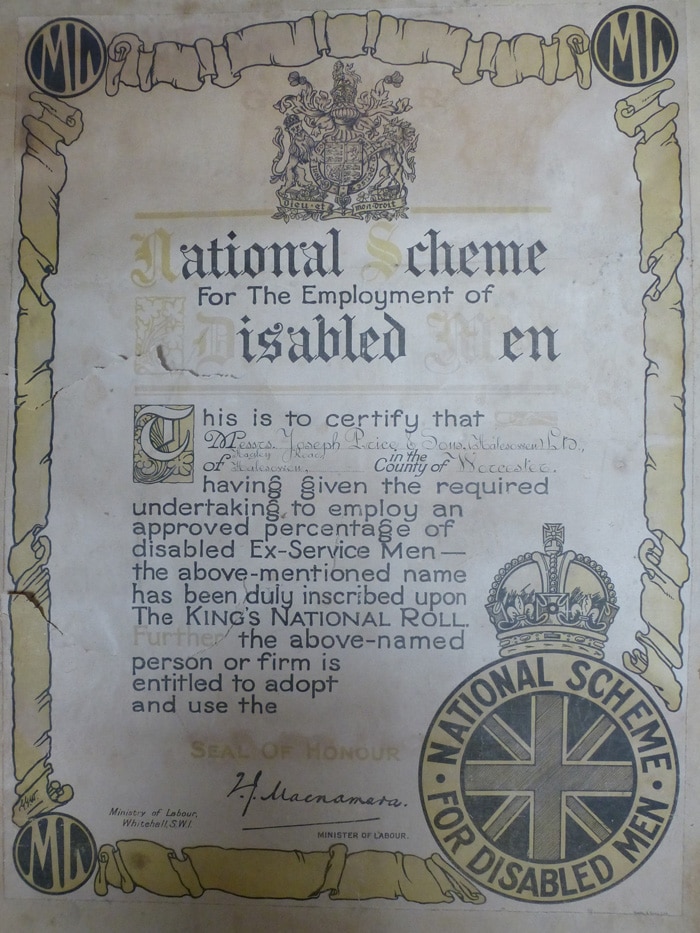 1914 -1918
Production remains largely unaffected despite the First World War. The company enrols with Britain's Disabled Mens' Working Scheme and is proud to employ disabled service men.

1930
Joseph's youngest son, Basil Benjamin Price, purchases the business and incorporates the company under the Companies Act 1929 as a private limited company under the name of 'B.B. Price Limited'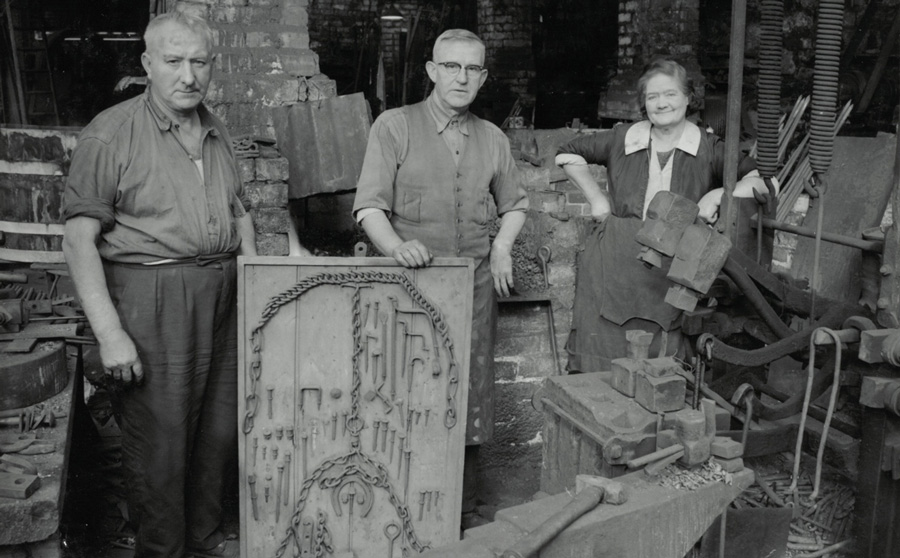 1939
World War II is declared and contracts for war work are awarded with B.B. Price being tasked with the production of barbed wire entanglements and tent pegs alongside the normal trade.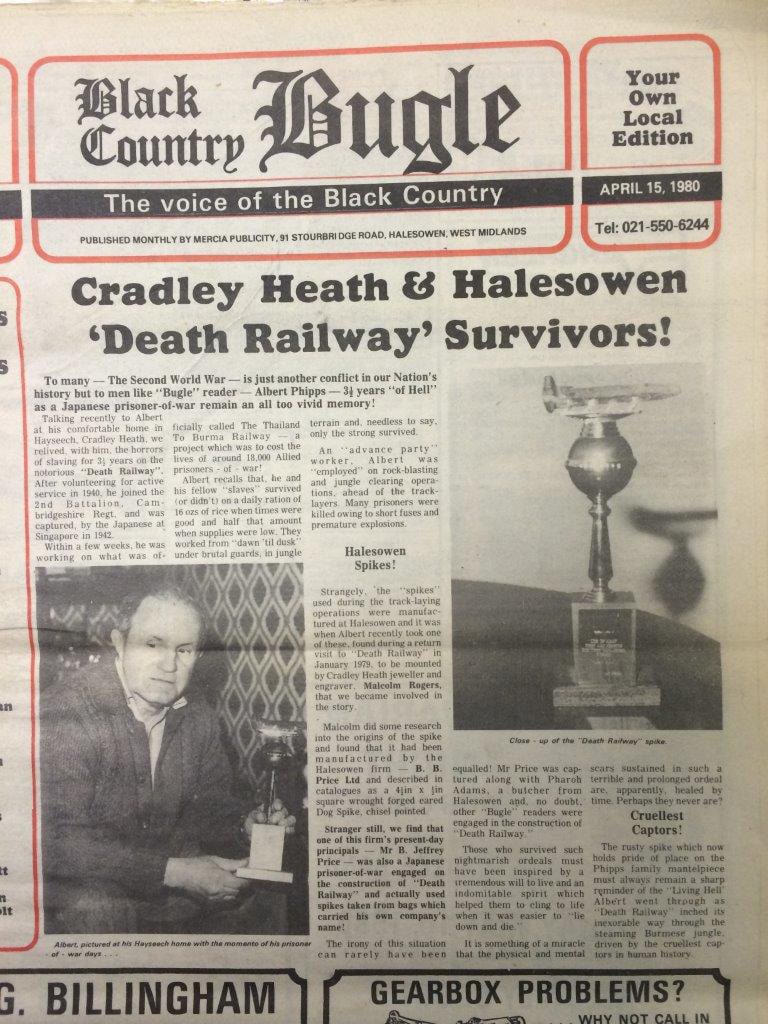 1942
Jeffrey Price (Basil's second son) survives being taken a prisoner of war in Singapore for three and a half years, ironically being forced to lay down track spikes that had been made and supplied by B.B. Price Limited prior to the war.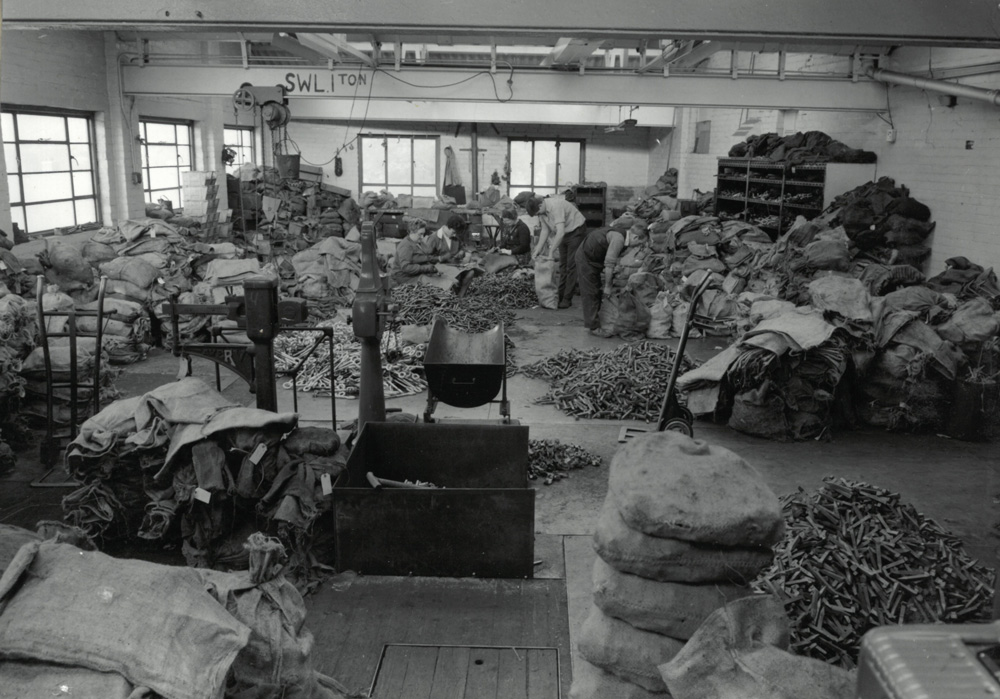 1950
The entire Hagley Road site is redeveloped as a factory and offices as the company finds new direction becoming an important supplier to the overhead power transmission, civil engineering, railway and mining industries.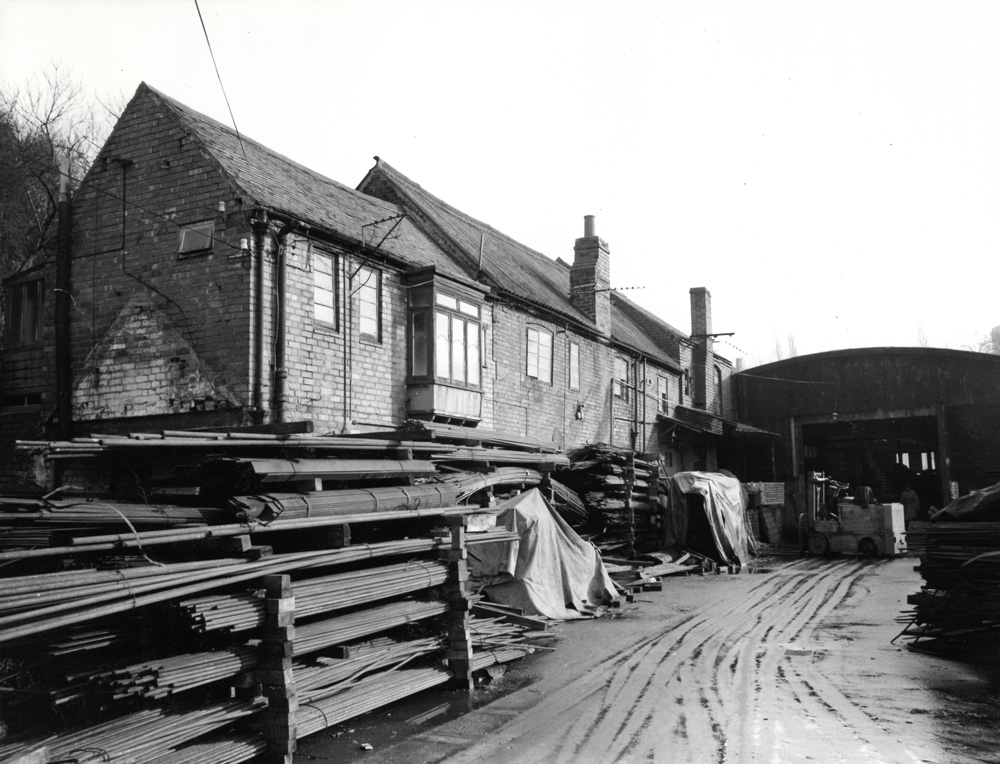 1959
Following a decade of growth, Thomas Parish & Son (Halesowen) Limited is acquired for £10,000, increasing capacity courtesy of their 3,700 square metre site (now the Rumbow works).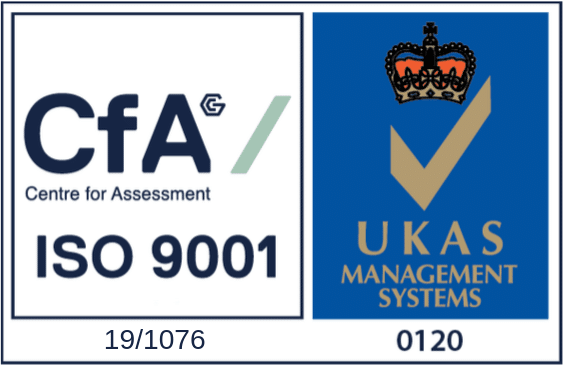 1993
The company obtains BS 5750 (now ISO 9001) Quality Management Systems accreditation highlighting the company's dedication to providing quality products and services.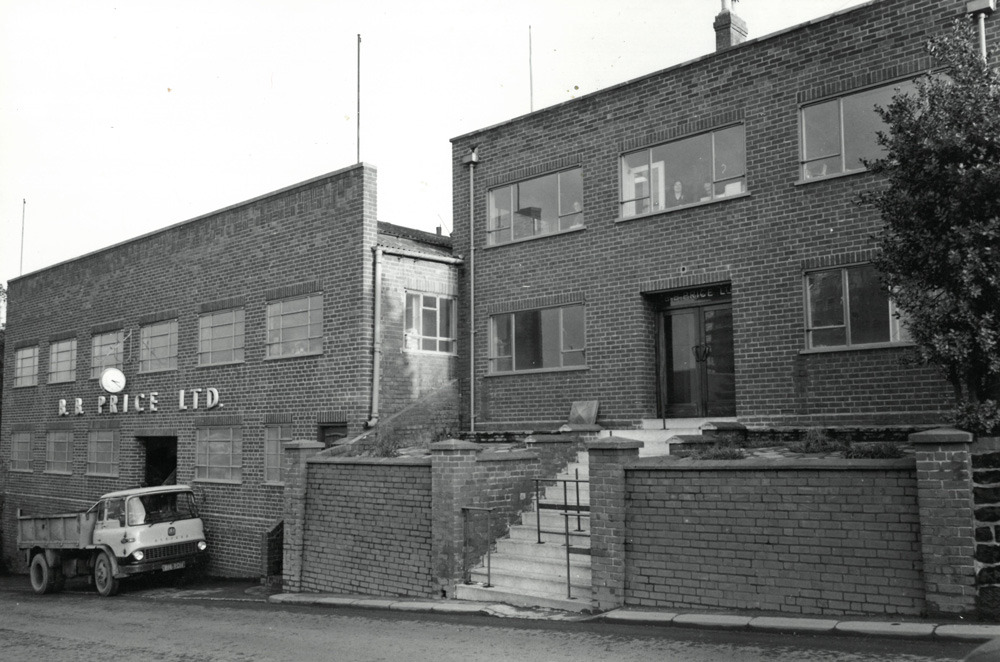 1997
Due to the unsuitability of the multi-level site, manufacturing ceases at the Hagley Road premises with the machinery and workforce relocated to the Thomas Parish site.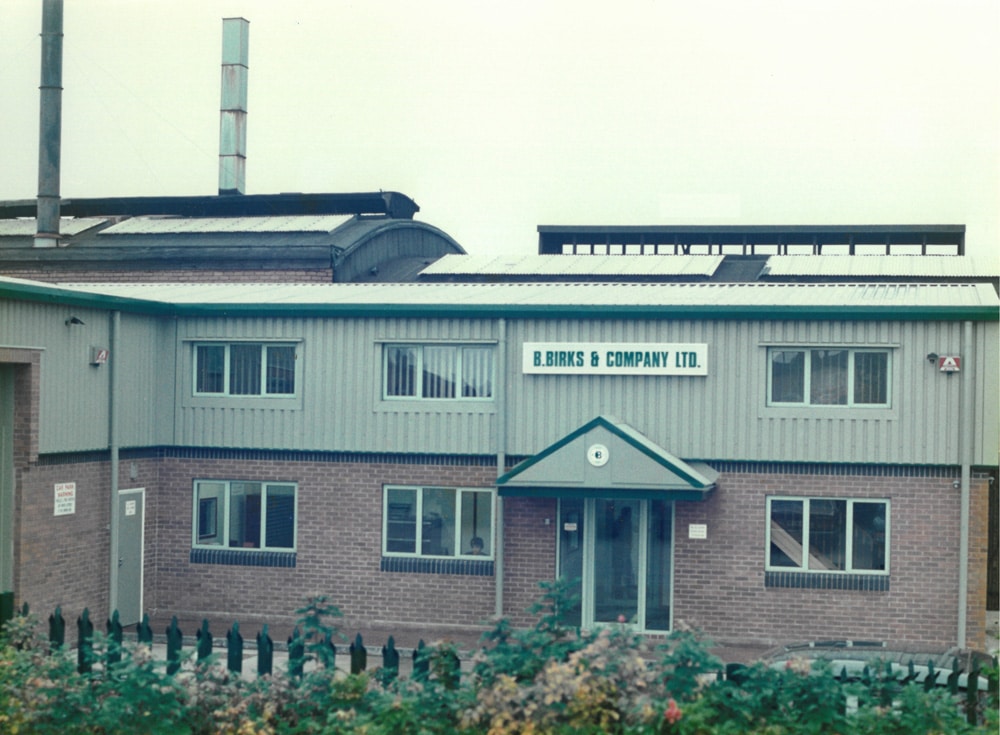 1999
B. Birks & Company Limited is acquired and the company's head office is relocated to their Newtown Street site in Cradley Heath.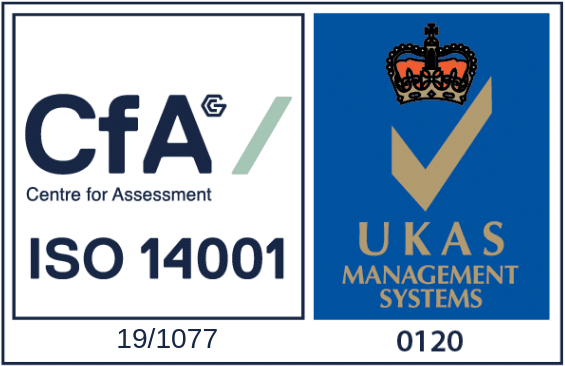 2013
Following a highly successful audit, the company achieves ISO 14001: 2005 accreditation.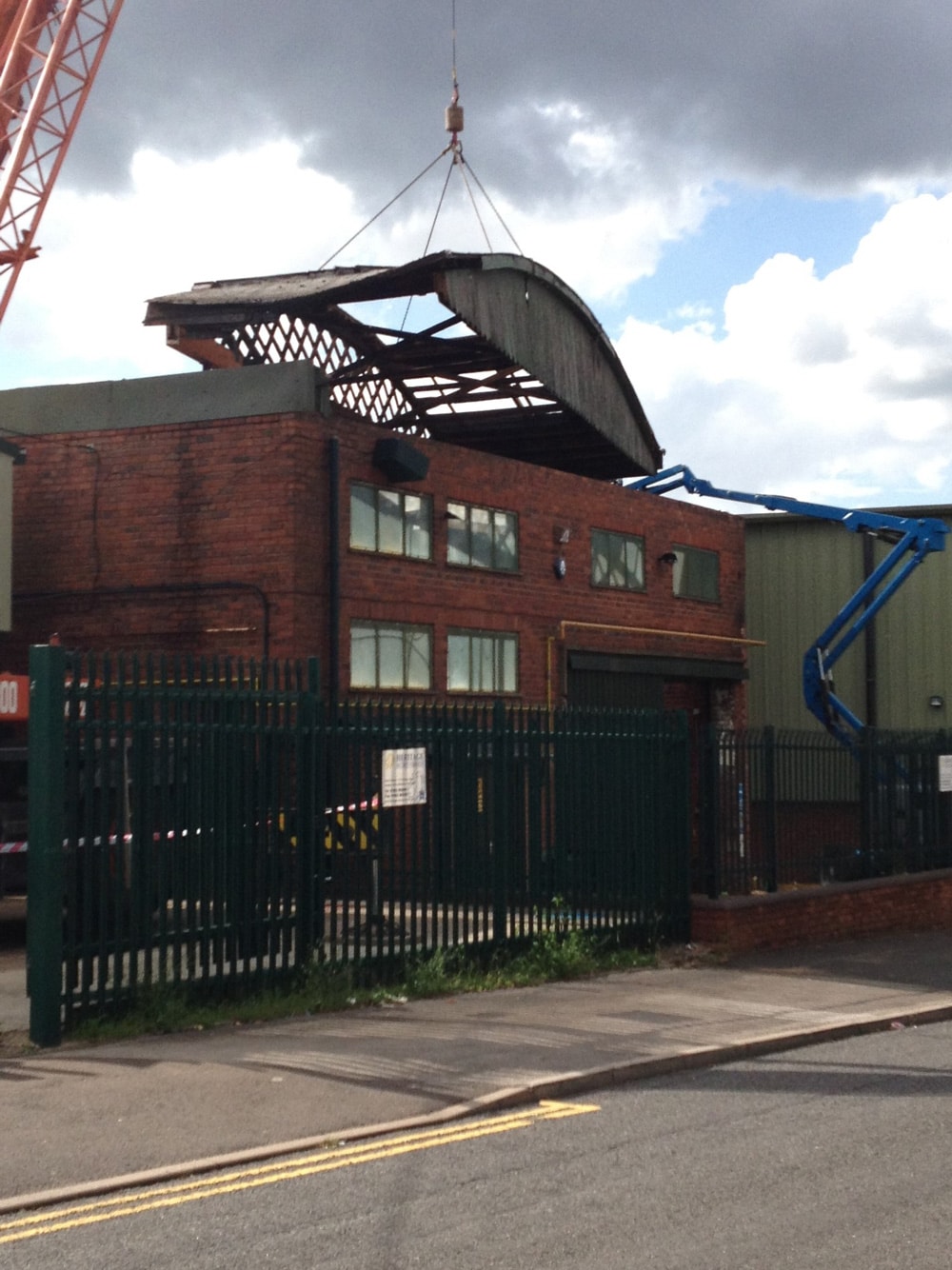 2014
The factory roofs at Newtown Street and the Rumbow works are replaced to remove asbestos building materials and provide new insulated steel roofs with skylights which dramatically increased natural light and energy efficiency.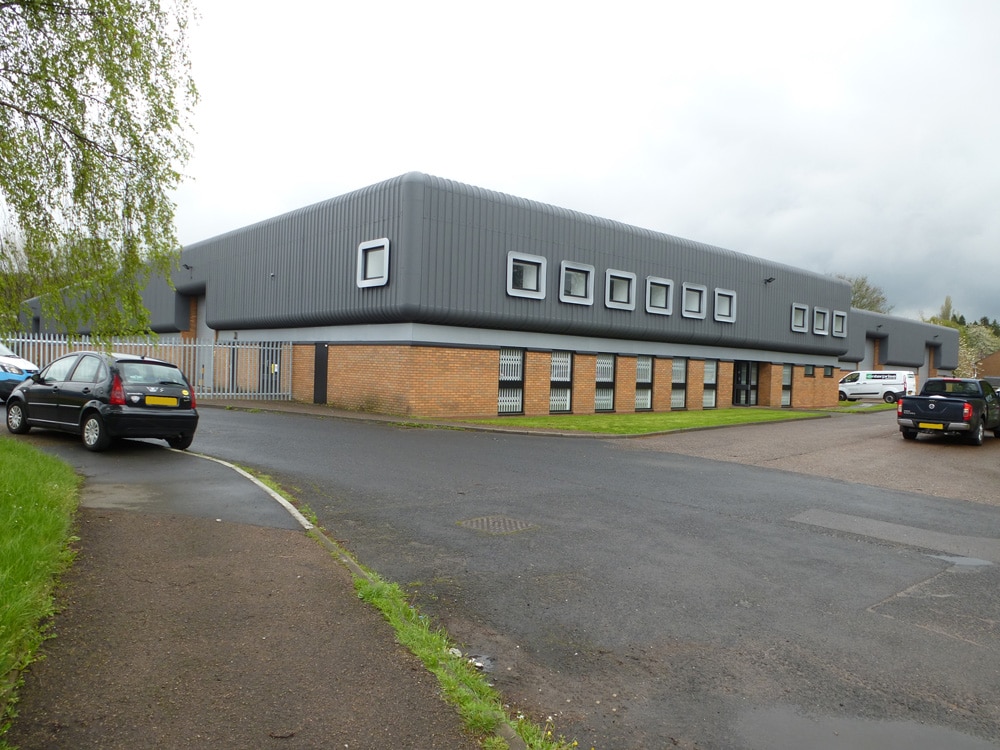 2018
Warehousing space is significantly increased with the purchase of Unit 1 Corngreaves Road, Cradley Heath providing an additional 48,440 sq.ft of space.