B.B.Price- Forging and manufacturing company
First established in 1875, B.B. Price Limited is a family-owned manufacturing forging company in the West Midlands.
B.B. Price are specialists in the forging market and have established a strong reputation for the quality of all the products we produce. We ensure all our customers get exceptional service.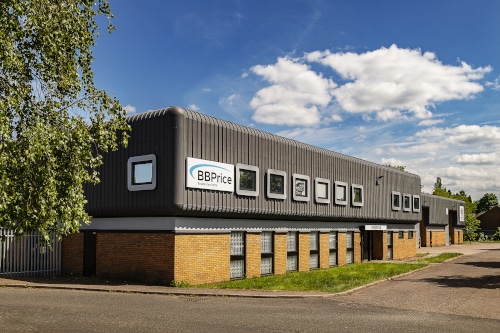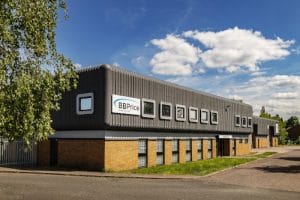 Based in the West Midlands
We have four manufacturing sites, all based in the West midlands. Supplying quality forgings, pressing, and fabricated products. We are continually investing in the latest technology and process improvements.
B.B Prices in house capabilities include but are not limited to:
Forging, Galvanizing, Fabrication, Presswork, Threading, CNC Turning, Laser Cutting, CNC Punching & Drilling, Testing, and Shot Blasting.
Forging and manufacturing processes
We have full control over the manufacturing processes, our product quality systems are accredited to ISO9001, ISO14001, EN1090 (execution class 2) Achilles UVDB, and RISQS giving you peace of mind that the products are manufactured to the highest of standards.
We stock substantial quantities of standard and non-standard items, this means we can respond quickly to customer orders and their urgent requirements, ensuring our lead times are short and enhancing customer satisfaction is top of our priorities.
We offer a wide variety of stay rods and accessories to ENATS 4391. We also offer a variety of insulator pins and brackets to BS 3288 and ENATS 43985. We also offer bespoke designs and customer specifications. A complete range of helix-type screw anchors and rock anchors are also available together with all the necessary accessories such as turnbuckles and anchor rods.
We also manufacture many different types of brackets, standard ones to ENATS 4395 as well as various designs to match customer specifications.
Cross arms are available in a wide range of standard and non-standard cross arms designs, suitable for 11kv up to 132kv distribution lines.
Anti-climbing guards are another popular choice in our range, our extensive range of machinery allows us to produce lots of different types of anti-climbing devices for the electricity network.
Hooks, eye nuts, and eyebolts are all available, we offer standard sizes and shapes, and also bespoke forgings.
Pole top extensions and various sizes of plates are available, we have a wide range of press machines, and together with our in-house laser cutting facility means we can produce light pressings from 2mm in thickness up to heavy brackets and plates which can be 25mm in thickness.
We offer an extensive range of fittings and sockets, detailed in BS 3288 with ratings from 40kn up to 190kn.
We can manufacture a complete range of trussing tackle and bracing equipment to suit any H Pole centres.
We can also provide the customer with complete kits of materials to suit any application such as transformer platform sets, ranging from typical platform sets all the way up to a full range of steelwork, that can complete an entire steelwork structure on the distribution network.
Contact us
Contact us today, we value your time so aim to provide an exceptional customer experience and treat all of our customers as we would like to be treated ourselves! Call us on 01384 413341 or fill in our contact form, and one of our friendly and professional team will call you back