Angle Line
Our highly automated, self-loading, angle line equipment can produce engraved, punched, and cropped angle sections up to 12 metres long.
Using the UKs sole version of our machinery, we have significantly increased our production speed and reduced scrap.
The term 'angle line' refers to either, a combination of continuous processes that are performed on a piece of angle, or the machinery that is performing these operations.
Angle line is capable of marking, drilling, punching, notching and shearing angle or flat bars. The process is used to create holes or slots in precisely measured places on the material. Numbers, letters or notations can also be engraved to help with product identification or batch traceability.
It is a highly automated procedure, capable of creating unlimited number of holes (subject to the size of the hole being created), and numbers of cuts along the bar. As the machine operator only needs to tell the machine what products are to be made from each bar, the equipment can complete the task considerably more efficiently than using manual labour for the whole process. The ability to perform multiple operations within the same machine further enhances these efficiencies, as there is no need to move the material between machines to complete tasks.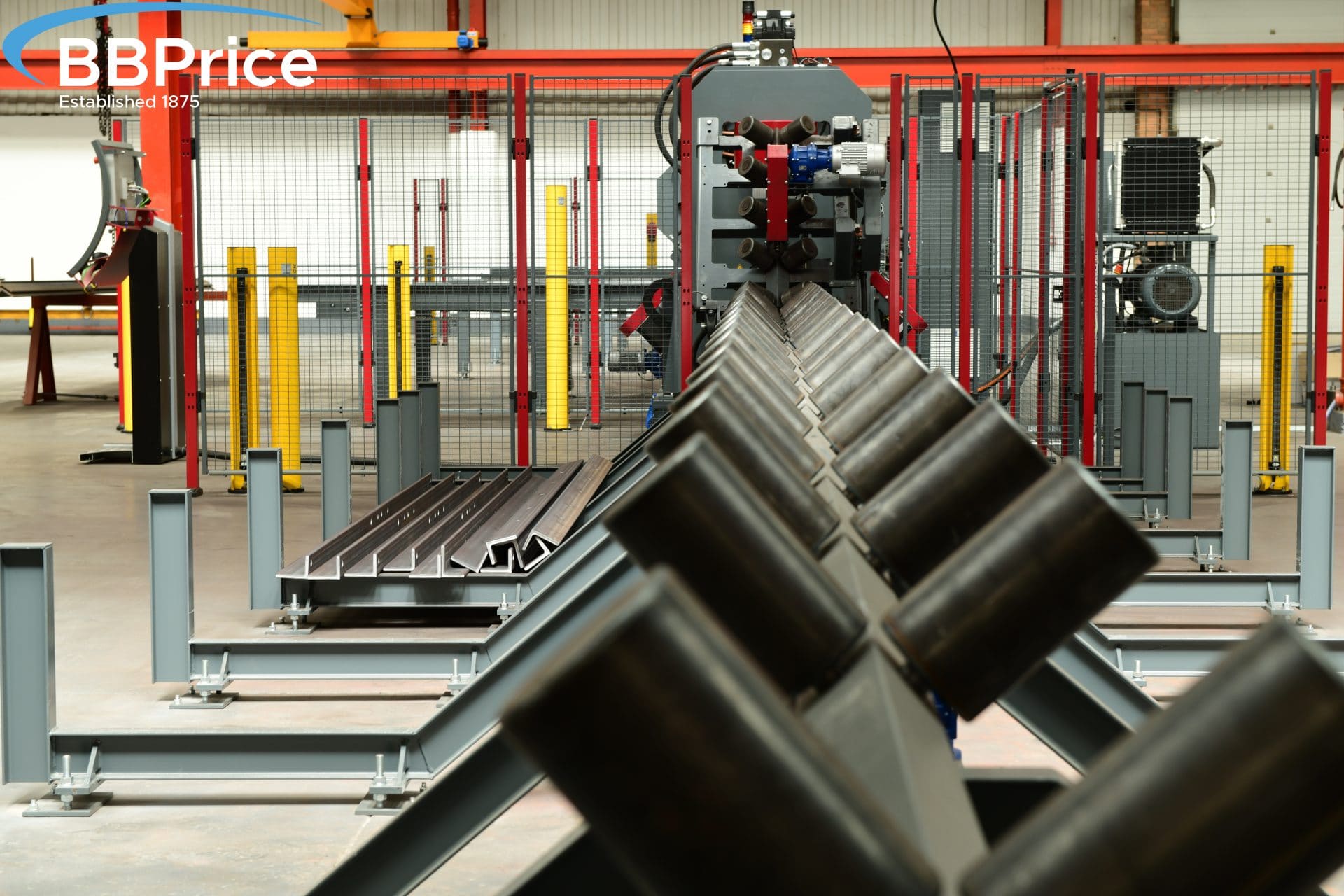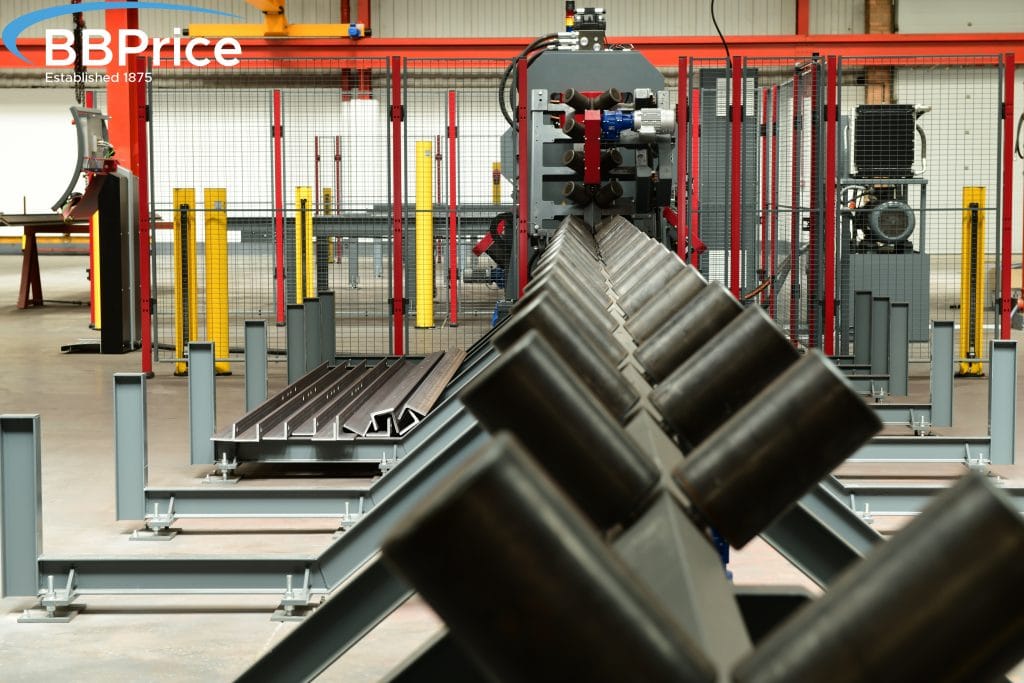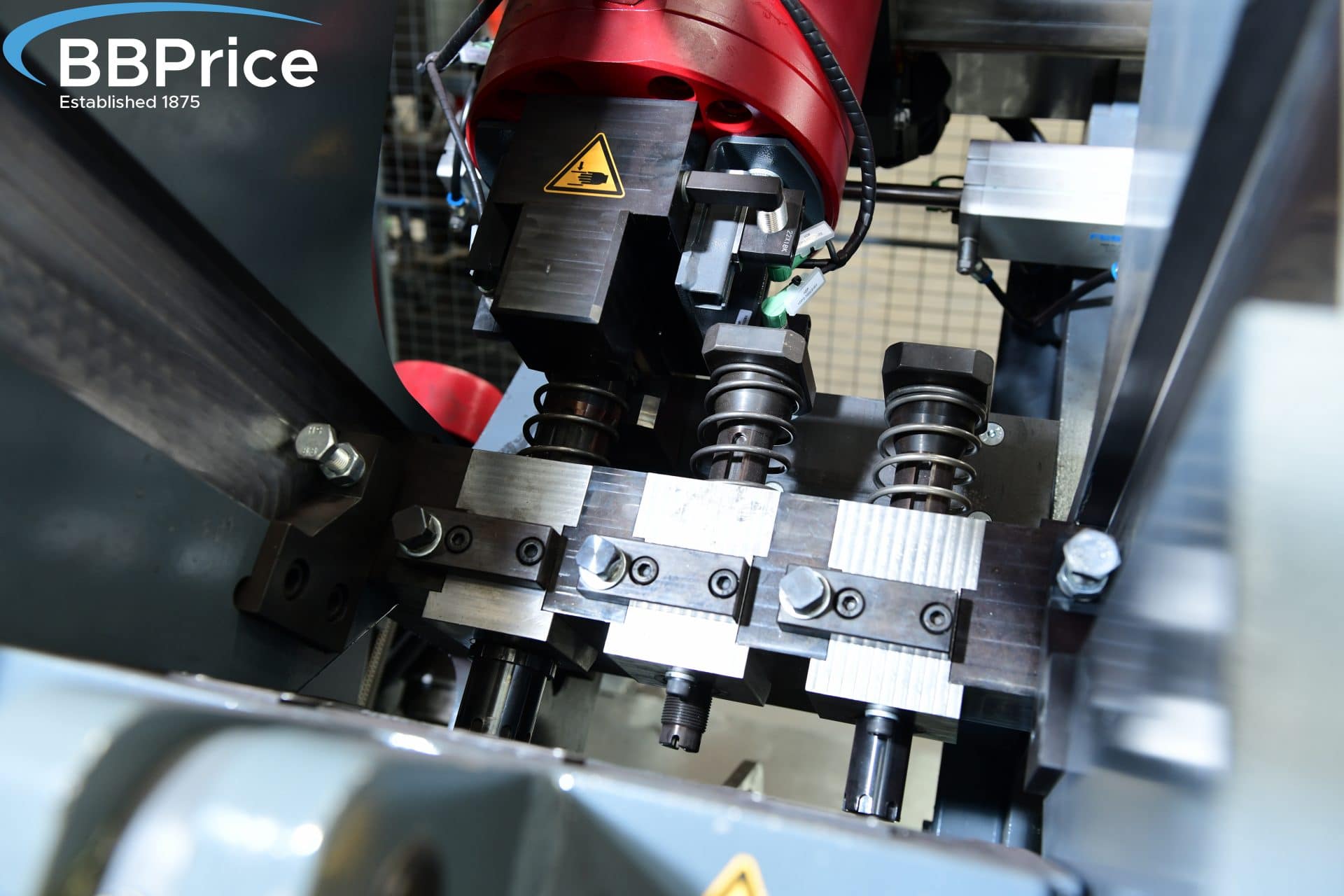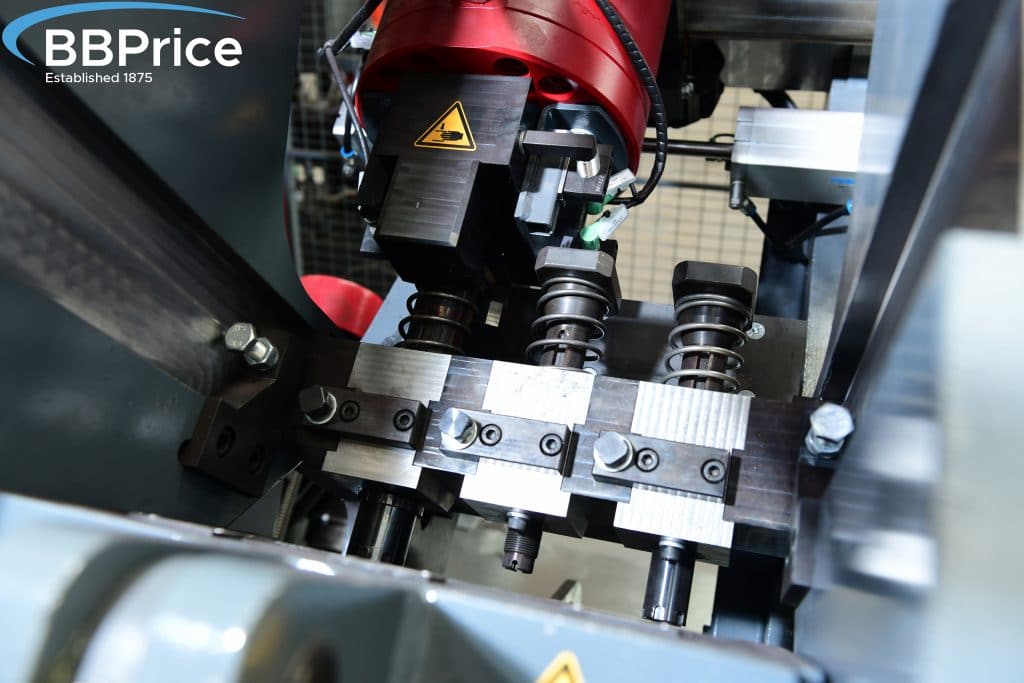 Measurements of where the holes, slots or engravings are to be made are accurate to within 1mm. As the start of the bar is measured using a laser sensor, and the amount of movement along the rail by the bar is measured by the track (along with laser for the height and to double check the length), the holes will always be punched in the right place to further minimise scrap.
It can be used to produce bars of any length, up to the maximum length of raw material bar being used. For example, if the raw material being used is 12 meters long, the output could be one 12-meter bar, or twenty-four 50cm bars.
Find out more today about our Angle Line Processes and its benefits for you.