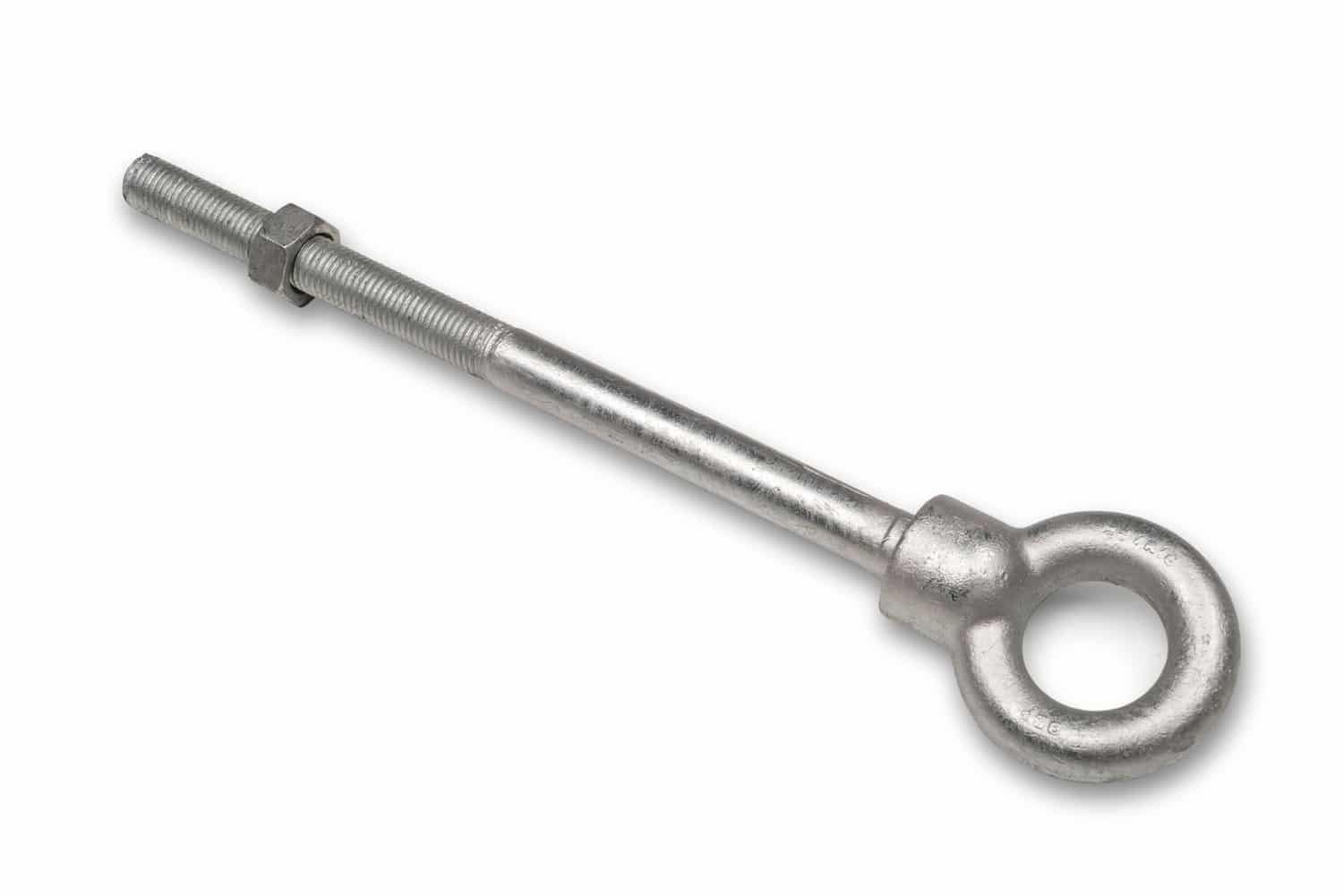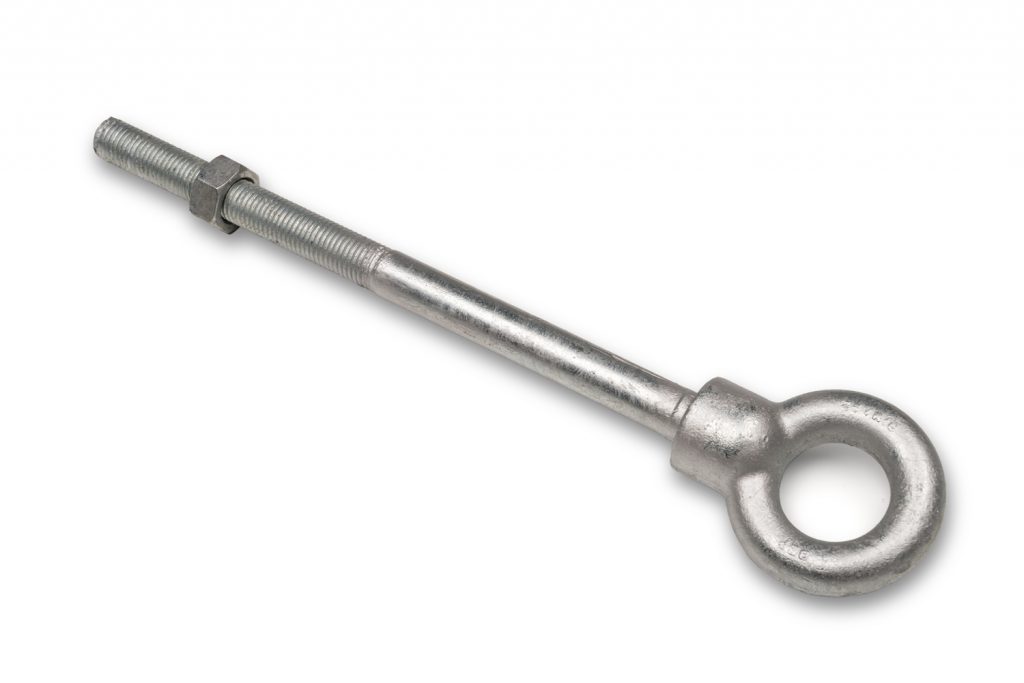 Eye Bolts
Description text
Description: -  Eye Bolt
BS Number: -   
ESI439603 [D]

ESI439101 TYPE 2

ESI439603
What are Eye Bolts used for?
An eye bolt is a bolt that is looped at one end. An eyebolt is a mechanical fastener with a threaded shaft. The shank is screwed into a solid structure e.g. a wooden pole, to secure the eye in position. The eye is typically used to thread ropes or cables through to give them direction.
The shank of the eye bolt may be fully or partially threaded so that eye either sits flush against the surface of the securing structure or is slightly separated.
Variants of eyebolts include:
Pigtail eye bolts: These are mainly used to suspend pipes and conduits underground
Palm eye bolts (straight sides):
Shackle eye bolts (curved sides): widely used in the lifting industry for decades
Collared eye bolts: Widely used in many lifting applications for a safe means of providing a lifting point so lifting equipment can then be attached.
Dynamo eye bolts: These have a larger eye than normal, and were originally designed for the safe use of lifting dynamo motors vertically.
It is important to use the correct type of eye bolt. Eyebolts can be used as a removable attachment point to secure cables or ropes. Eyebolts come in different design configurations based on their intended use. You must always ensure that the eye bolt that you select meets or exceeds the working load limit for the task in hand.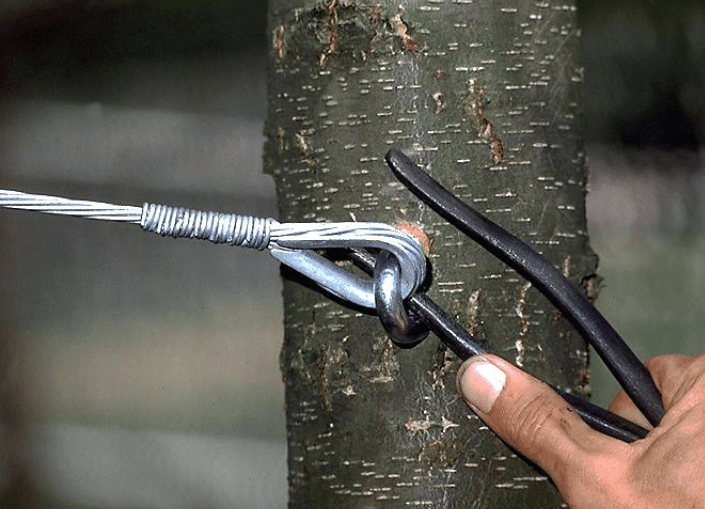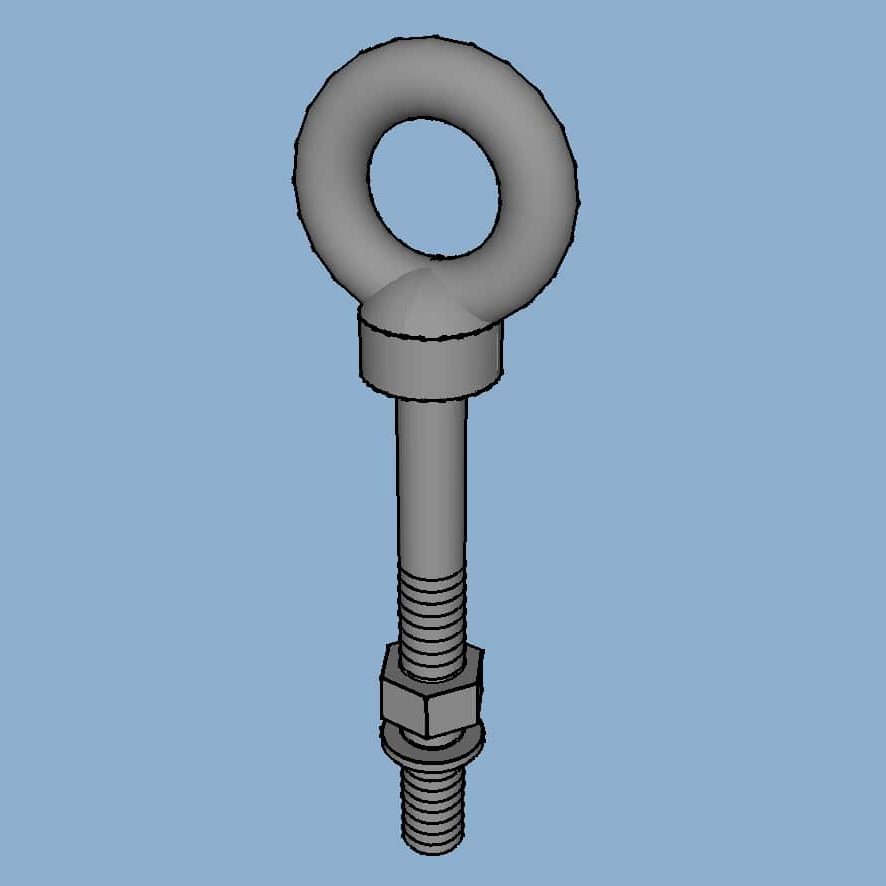 Production Techniques Involved
Description text