Forging at BB Price
BB Price has been in the Forging industry since 1875. Founded by Joseph Price originally in the trade of nail-making, operating a forge in the outhouse at the family home.
It was in the 1940's the business branched out into forging, specialising in galvanizing steelwork for the overhead line electricity and telecommunications industries which even to this day represents the bulk of the company's production.
Basic concept of forging
The basic concept of the forging process is that a piece of metal is deformed and moulded into the desired shape, this can be done by pressing a preheated material into a die or tool, the material then disperses, once it has cooled it will re-solidify and will form the shape of that mould. Hot forgings main advantage is that it produces a stronger piece of steel, in comparison to other processes such as casting. The forging process dates back to at least 4000 BC, back then it was used to produce weapons and hand tools.
Back in those days, fire was often feared due to the powers of destruction it held and the devastation that it could cause if it was not controlled properly. But once people realised it could be managed and controlled it then started to be used to cook, provide warmth and scare away animals that may attack.
First metals used in forging
Original metals that were first forged were gold, silver and copper, small wood fires were started and the metals were reshaped using rocks and the heat from the fire.
Forging operations grew in the 12th century as water generated power increased. Forging grew in terms of quantity and the size of metals that could be forged.
In the 19th century during the industrial revolution, harnessing electrical power meant that forging technology could improve. Open die forging and hand forging methods were developed using powerful steam hammers and air hammers, some of which are still used today.
Forging industry in world war II
World war II affected the forging industry, demand for forged products increased as the requirements for weapons surged during the years of war. Investment in forging press equipment and techniques were required to keep up with demand.
Today developments in technology have led to computer-controlled hammers becoming part of the forging process. Further investments in the forging industry will focus on finding faults in production causing less waste in production.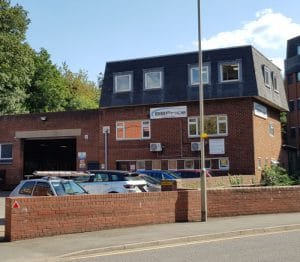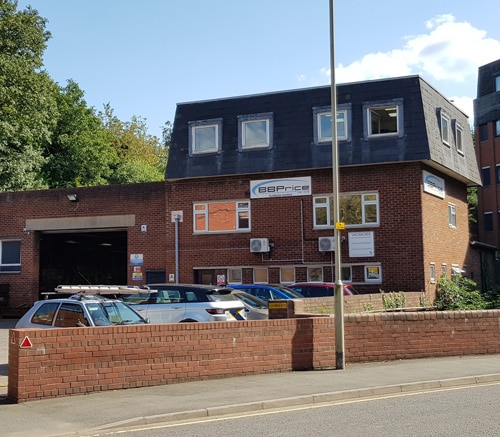 We specialise in three types of forging:
Drop Forging: This is a manufacturing process where a hammer is lifted and dropped onto a heated piece of metal to reshape it into the required formation.
Hand Forging: This is also known as blacksmithing and is the simplest form of forging.
Upset Forging: This is one of the most common methods of forging, it is also known as heading.
BB price is based in Halesowen, just minutes away from Birmingham and Dudley. Contact us for all your Forging needs. We are in Halesowen just off the A458, why not give us a call on 0121 550 1018 or pop in and see us at The Rumbow, Halesowen, West Midlands, B63 3HU.